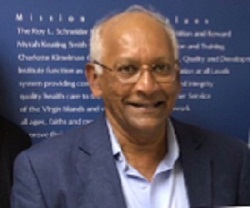 Visit of Dr. Vasudevan Tiruchelvam to MCH
Management Board of Co-Operative Hospital Moolai, privileged to invite Dr.Vasudevan Tiruchelvam.
Dr.Vasudevan Tiruchelvam General Surgeon in York, Pennsylvania, visited MCH on 19th February 2019. The purpose of his visit is to discuss about the initial proposal for building the Surgical unit at MCH. He also had a look at the hospital building and the newly renovated MCH main building and also share his vision for the future development to provide best care for the people in the region.
During this meeting along with Dr. V. Tiruchelvam, Dr.Satchithanandan, Dr. R. Surenthirakumaran Medical Superintendent of MCH, Mr. M. Gnaneswaran  President of MCH, Mr. K. Selvarajah Secretary of MCH and Mr. A. Krishnamoorthy Treasurer of  MCH, were also present. Everyone is pleased with the initial proposal and hope to start it soon.