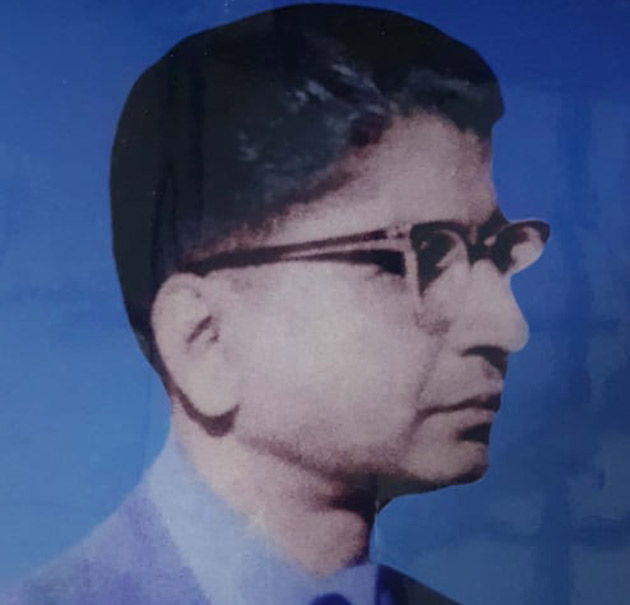 Numerous dedicated noble professionals had worked at MCH at different times, such as Drs Sampanthan (FRCS), Chacko, Sellathurai, Gengatharan and Chellaih to name but a few, members of the medical fraternity, ably supported by some legendary sisters and nurses who sacrificed much and spent their life time providing wholesome care to the sick and the elderly in MCH. The famous eye surgeon Dr.Ramachandra Pararajasegaram would take the trouble to fly in from Colombo at regular intervals to provide his expertise and skill in MCH. Such was his impact and commitment that MCH became a center of excellence for Eye Care and Cataract surgery. The professionalism from leading members of our community, enhanced the quality of health care provided at MCH. This kind of dedication and attitude towards patient care and such professionalism is rare to find in the current era.
The MCH board of management also boasted of giants such as Mr.P.M.Sangarapillai and others who voluntarily dedicated their efforts to foster the excellent values of community service. It had such a good reputation that it attracted famous Prime Ministers, such as Mr. D.S. Senanayake, Mr. S.W.R.D. Bandaranayaka, as well as leading foreign dignitaries such as the U.K High Commissioner, to visit and celebrate the high-quality health care being provided at MCH at very affordable costs to the community.
Famous Personality Quotes about MCH hospital:
D. S. Senanayake, minister of agriculture and co-operative undertakings in the State Council said on 19 February 1939, "I visited the Hospital today. It is a remarkable institution and is unique in that it is the first of its kind in the Island. I am greatly impressed particularly in view of the example it sets to the possibilities of social improvement by co-operative effort. I wish it great success in the future.
The Sunday Times Article, Sri Lanka: October 15, 2017
By Namani Wijedasa
"World Health Organisation says MCH is the first non-profit co-operative hospital in all of Southeast Asia.
The principle of co-operatives is simple. As formally defined, it is an organisation owned by its members who use its services like consumer co-operatives or credit unions; or by people who work there (a worker co-op); or by those who live there (a housing co-operative). It is a classic form of participatory development in which people are the stakeholders."
Northeastern Herald: 2000: March 28 – April 04
The British High Commission provided grants to assist the hospital to rebuild. With British aid, most important buildings – the operating theatre, labour room, laboratory, administration block housing the dispensary and clinics, a few wards and doctor's quarters – were repaired. The British High Commission also donated medical and laboratory equipment including a Hitachi Ultra Sound Scanner.
Said Linda Duffield, British High Commissioner in Sri Lanka, said on 22 March 2000, "I was very impressed by the facilities at the Moolai co-operative hospital and am pleased that the British Government has been able to provide some assistance with the development of the hospital."
Colombo Telegraph : June 26, 2016
By S.Sivathasan
In the early fifties, there was a news item quoting Honor V. V. Giri , the former high commissioner to Sri Lanka and later President of India in which  he said that the co-operative movement was highly developed in Ceylon and particularly in Jaffna. He stated pointedly that there was even a well-run cooperative hospital in Jaffna. It was a reference to Moolai Hospital. Giri served as the first Indian High Commissioner in Ceylon during 1948 to 1951. He was President of India 1969 to 1974. He had observed the growth of the cooperative movement in Ceylon. His insight on Jaffna was sharp. Moolai Hospital had caught his attention and prompted a keen remark. The accolade was well merited.