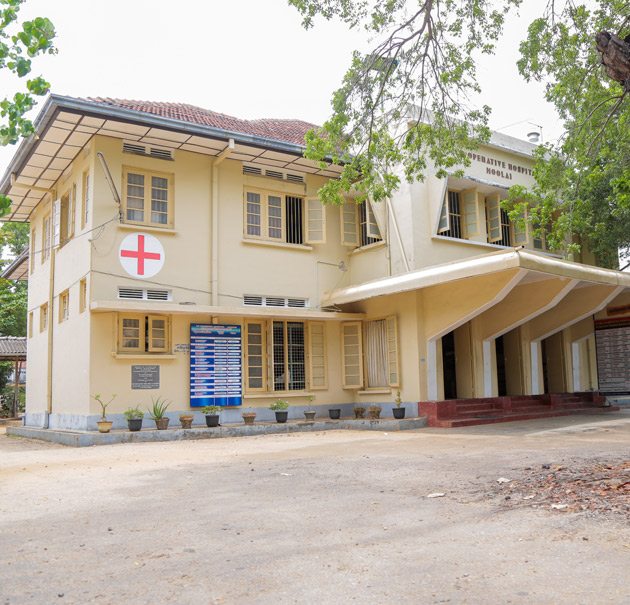 The founding of Moolai Co-operative Hospital created Co-operative history in the sphere of health services in Sri Lanka. Co-operative ventures have been looked upon favorably within the Sri Lankan tamil community not only in our homeland, but it was also successfully applied in Malaya. Many Sri Lankan tamils who migrated to work in the civil services during the British Empire era  set up the Jaffnese Co-operative Society which provided scholarships and financial support to aspiring youngsters within our community.
The principle of Co-operative venture in the eradication of illness was a unique and new idea at the time which had never before occurred. Moolai Co-operative Hospital carried this idea to execution brilliantly. It was a shining example and a source of inspiration for the establishment of similar institutions at Matara, Bandarawela, Sandalankawa, Tellipallai and in other parts of the island.
Way back in 1935, driven by a sense of philanthropy and charitable motivation, combined with a lack of medical facilities, a handful of members in Moolai opened a co-operative dispensary to provide medical facilities at minimum or no cost to those who were in need. Dr.Kanagarayar who returned from Malaya is credited with being the founding father.
This institution was registered under the Co-operative Ordinance on 4 April 1936 (registration No. J/82), and subsequently because of its phenominal success as a charitable service, was registered as a charity in Sri Lanka in 1953. It made rapid progress and blossomed into a fully-fledged hospital with 105 beds, a well-equipped Surgical theatre, and a Maternity unit with excellent facilities for Antenatal and Postnatal care.
MCH is designed to provide a variety of community care including elderly and infirm members of the local population whose families are unable to provide this. In addition to Out-patient consultations as a Primary Care Center by MCH resident doctors, we have Specialist consultation facilities by consultants from the Jaffna Teaching hospital. MCH was well established for excellent in-patient Secondary Care in various disciplines such as general surgery, general medicine, Maternity services, Paediatrics, Gynaecology etc, since the second world war years until the communal strife that engulfed the north and east of island in the early 1980s.Because of the army occupation and safety concerns both staffs and local community fled the area depriving MCH and other institutions starved of vital services and income. Thus in the last nearly four decades it has become derelict, and damaged by bombs and shells with hardly any income to maintain these beautiful buildings donated mainly by doctors who worked here, their families and well-wishers of the hospital.
This hospital serves patients of all income groups, at very affordable costs which has been the hallmark of MCH since its inception. It covers several hundred thousand of  population from Jaffna peninsula and extending into other districts of the north and east of Sri Lanka.
To illustrate the stature and the phenomenal reputation MCH built in the first half a century of its existence is exemplified by some famous names and organisations who have visited us over many decades. You will see for yourselves when you visit us that it has been the site of many a famous Sri Lankan Prime Minister, The Governor General, British High Commissioners who hailed this hospital and its services after seeing for themselves the excellent quality of care being provided. It is also noteworthy that one of the most famous names in the tamil film world, the late Padmashree Sivaji Ganeshan who showed his love and affection for the suffering Jaffna tamil community following the massacre we endured in 1958 communal riots. He visited MCH and brought a team of famous fellow artists from South India and performed in Jaffna to raise a massive donation to help us.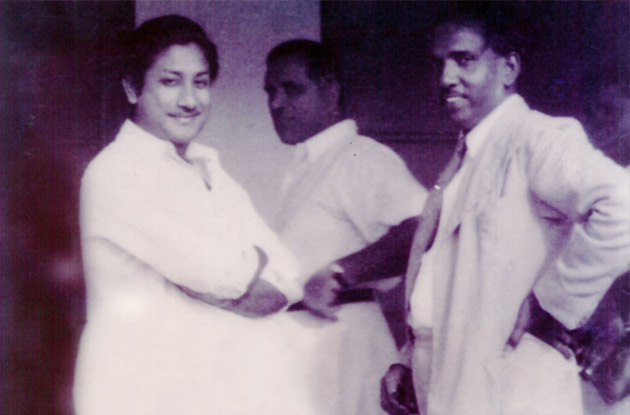 Sivaji Ganeshan seen here with two of the legends Dr.Chakko and Mr. P.M.Sangarapillai in 1958.
Extract from the message sent by Hon. Sir O.E. Goonetilleke, Minister of Agriculture & Food later Governor- General of Ceylon.
The story of the foundation of the Co-operative Hospital reminds one of the celebrated story of the first Co-operative pioneers of Rochdale in 1844, We have every reason to be proud of our own Moolai Pioneers. This Unique institution and the several Co-operative Hospitals based on this example which have since been established in other parts of Island are the noblest monuments these selfless men can have.
— Hon. Sir O.E. Goonetilleke–
Extract from the message sent by Mr.S.C. Fernando, Commissioner of Co-operative Development and Registrar of Co-operative Societies.
Moolai is a noble example, has inspired over half a dozen such institutions throughout the Island and when these become in a network as no doubt soon they will, Ceylon Co-operation in Health will have reason to tread its steps towards Moolai in veneration, for decades to come, in the same manner as the Co-operative world pilgrims its way today to Rochdale.
— Mr.S.C. Fernando —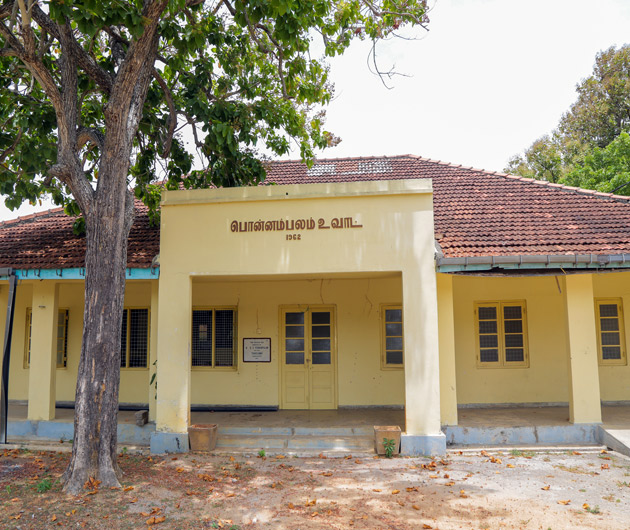 Visits by Distinguished Persons
The Governor –Generals of Ceylon (now Sri Lanka), Prime Ministers, Ministers and several distinguished officials from Uganda, Fiji, Sarawak, Sudan Nepal, Indonesia, India, Northern Rhodesia, Gold Coast, Malaya, Cyprus, Zanzibar, Thailand, Burma, Singapore, Philippines, Tanganyika, Iran and Hong Kong visited the hospital to study its Co-operative methods of running a medical institution.
Establishment of North Ceylon Medical College
In 1985, Moolai Co-operative Hospital attracted the attention of private medical practitioners who were looking for a suitable institution to establish a private Medical college to teach medicine and to undertake medical research. After negotiations, Moolai Co-operative Hospital Society Ltd leased the institution to North Lanka College of Medical Practitioners to continue the Moolai Hospital with the same objectives as this institution and also to undertake teaching medicine. Though the Medical College started with much enthusiasm, the progress was hampered and eventually it ceased to function.
Deteriorating Situation Since 1990
Karainagar Island was occupied by the security forces in 1990. This led to the closure of the causeway connecting Karainagar Island with the peninsula at Ponnalai which is about 1 km from Moolai Co-operative Hospital. From that time onwards, the security situation in the vicinity of the hospital was tense. The hospital was damaged in the aerial bombing on 22.08.1990. The situation gradually worsened and came to a climax during October-November 1995 when people started fleeing from Valikamam – West as security forces kept advancing towards Jaffna town. At that stage, the hospital was abandoned.
Damage Caused to the Hospital
After the closure of Karainagar causeway in 1990, there was frequent shelling in Moolai – Ponnalai area and buildings were badly damaged. On 22.8.1990 the hospital was bombed causing damage to buildings, equipment, furniture, fittings and machinery. Later when the hospital was abandoned in November 1995, during the mass displacement of people from Valikamam west, many items of equipment, furniture and fittings were lost. Due to the situation that prevailed, the buildings had not been maintained over a long period. As a result, much damage had been caused to the buildings.
Situation After April 1996
By early 1996, the Security Forces occupied Jaffna Peninsula. From the latter part of April, 1996, the people who were displaced from Valikamam west started returning to their homes. The hospital was reoccupied in July 1996 and the O.P.D was opened on all days of the week from 9.00 am to 4.00pm. The laboratory functions two days in a week. Consultant doctor-Obsterician and Gynaecologist, Eye Surgeon, Dental Surgeon and Physician from Teaching Hospital, Jaffna conduct clinics at this hospital. These clinics enable patients in the neighbouring villagers to obtain the services of a Consultant Doctor in their own neighbourhood. Otherwise they have to travel 14 kms to Jaffna.
Congenial Environment
The hospital is located 1km away from the sea along the west coast of the peninsula-famously known as Casurina beach- in quiet surroundings . It provides a congenial environment conducive to the speedy recovery of patients. The ideal location of the hospital has been confirmed by many visitors from Colombo and abroad .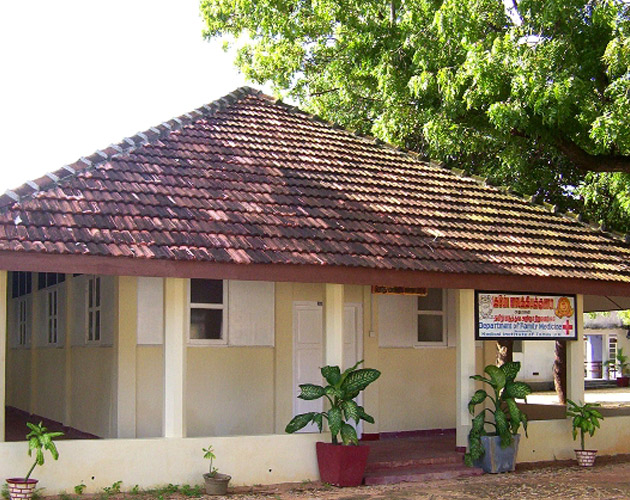 Conclusion
Moolai Co – operative Hospital is a landmark in the development of our country not only in the matter of health services but also in the sphere of Co-operative development. This institution was not a beacon in the Co-operative horizon of this country, but also was the safe haven for many a family in the past decades. This hospital which created Co –operative history is a pride to the nation, and if it is given a new lease of life, MCH will once again become the shining example it once was. It is the duty of all those who have benefited from this institution by the superb health care and social and cultural activities arising from its existence to rise to the occasion by making their contribution to restore MCH and enable us to rediscover its former glory.
Read More